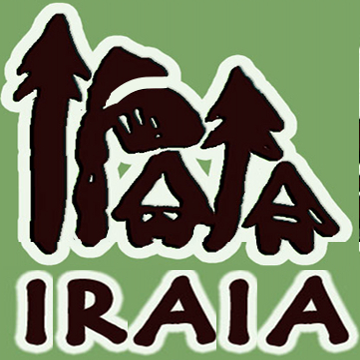 IRAIA was established in 1995 as a grocery store in Kamuning, Quezon City with photocopy services, VHS and comics rental, an electronic bulletin board system (BBS) presence, and later FidoMail-to-Internet Mail (via UUCP) service. The store had its roots as "Verzola's Store", owned and managed by my parents since 1954. It was later (1970s-80s) managed by my siblings as "Manang's Store" (in deference to our Manang Aning) until my wife took over in 1992.
By 1997, IRAIA left the physical store business, became a satellite of Roberto Verzola's Email Center, and transferred base to Baguio City, with its UUCP tunnel feed provided by the Saint Louis University server. Acquiring the domain name iraia.net, its website was set up in 2002 and, despite some ups and downs, has been online ever since.
IRAIA means Iraia Research and Internet Archives, or Iraia River Archives Inter Alia, or simply "people upstream" (iraya, in several Philippine languages). Right now it means Iraia River Archives Is Alive. Because it is. Choose whatever fits your expectations.
A few words about the logo, especially about the five characters: two I's that look like pine trees and also spears, two A's that look like Austronesian huts on stilts, and a small-case R that looks like a palm tree crossed with a banana plant. All characters symbolize upland lifeways, set on a most appealing avocado-green background.
This whole project is dedicated to three: to the peoples of the Cordillera region in northern Philippines, which shaped many years of my life since childhood; to eldest brother Roberto Verzola, whom I idolized and tried to emulate also since childhood; and to all revolutionaries throughout history and in all corners of the planet, who are making a new world and an expanded human vision possible. #